We see the past and future as being inseparable
The company has enjoyed a very lively history. From the very beginning, our self-image has always involved important values such as quality, customer proximity and innovation as well as an awareness of our responsibility and tradition. As such, the eventful history of RÖHM is particularly one of a courageous and forward-looking founding family of entrepreneurs, which has always been committed to the future.
---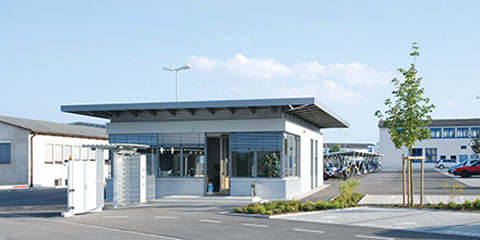 1909

1912

1914

1926

1939

1945

1946

1953

1959

1960

1969

1978

1979

1980

1985

1990

1995

2001

2007

2008

2009

2011

2013
2015

2016
2017
2018
Clamping technology specialist is equipped for future trends in machine building
Today, around 1300 employees manufacture first-class clamping technology from the smallest drill chucks up to high-tech power clamping equipment. RÖHM is one of the most important clamping technology specialists worldwide, and with more than 60 subsidiaries and representatives, it is always very close to the customer.

Here, RÖHM consistently observes the top topics of Industry 4.0, i.e. lightweight construction, energy efficiency and additive manufacturing. In all solutions, customers profit from fast processes for ordering and service, and they can rely on being able to use the product in manufacturing within the shortest possible time.