Key-type drill chucks are all-round talents among drill chucks. In box column drills, hand-operated corded and cordless drills, the chucks prevail in every way. Increased power transmission is achieved due to the solid construction and use of drill chuck keys.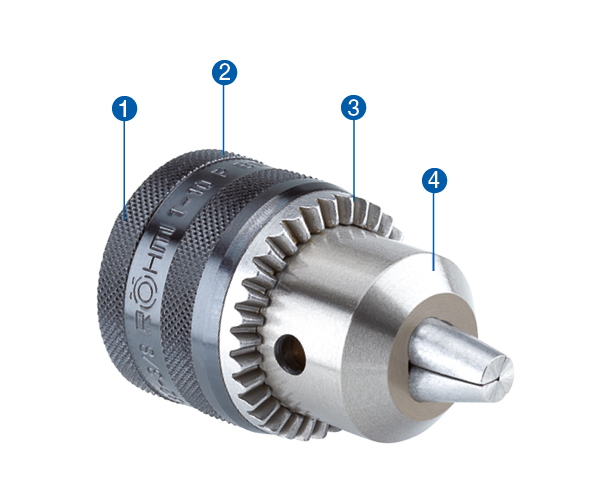 1: Threaded or cone mount available
2: Solid construction for a long service life
3: Clamping force increase from proven transmission principle of the gear ring and chuck key.
4: Can be used universally for stationary use and on hand-operated drills
---
PRIMA-I, -S, -M, -L key-type drill chucks for box-column drills, machine tools and hand-operated percussion drills
key-type drill chucks for do-it-yourselfer drills in a hexagonal design for running clockwise and counter-clockwise
key-type drill chuck with eccentric clamping force safety device for high impact frequencies
key-type drill chuck in a stainless steel design for medical, laboratory and food technology
key-type drill chuck with SDS plus adapter shank and carbide inserts in the clamping jaws to transmit the entire impact energy to the bit during the hammer function