---
RÖHM presented highlights of the clamping and gripping techology at the EMO 2017
Missed the EMO?
You did not have the opportunity to visit us at the EMO and to personally convince yourself of the RÖHM fair hunhlights?
No problem! A video with all RÖHM highlights on the EMO 2017 can be found here.
Robot gripper RRMG-MRK
The clamping and gripping technology specialist RÖHM is presenting the world's first HRC-capable robot gripper, which is produced on the basis of a generative manufacturing product platform. RÖHM is thus positioning itself in the rapidly growing sector represented by Human Robot Cooperation (HRC). The top priority in this field is to bring together the strengths of human beings and robots as effectively as possible.
Product information
Robot gripper RRMG-MRK
3/2-jaw chuck DURO-NC
RÖHM has combined the best properties of the 3-jaw and 2-jaw chuck, and its new 3/2-jaw chuck offers even greater machining flexibility than in the past. The new chuck covers the widest possible range of customer requirements. The 3/2 principle means that both round, quadratic and rectangular workpieces can be clamped and machined securely. RÖHM has practically combined two chucks in one.
Productinformation
3/2-jaw chucks DURO-NC
Vice RKE-M and RZM
As a clamping technology specialist, RÖHM goes on expanding its range at all times and is always adapting its existing products to changing market demands. Two variants of the classic RÖHM vice have just been redesigned. The RKE-M clamps workpieces that are susceptible to distortion sensitively and securely, managing this without any need of extra power. The top attractions of the RZM are the elevated position of the jaws, the excellent guidance properties and the tool's stable and compact design. With its patented guidance system, the RZM closes an existing loophole on the market, and forms the basis for ultra-efficient use in the context of 5-axis machining technology.
Product information
Vice novelties
CAPTIS-M COLLET CHUCK
With its manually operated Captis-M collet chuck, RÖHM presents the perfect all-rounder for workpiece clamping. This star product is suitable for sensitive clamping by hand, and is equally convincing in rotary use on turning machines and in a stationary context in drilling, milling and machining centres or in measurement equipment. Its short and compact design, together with the modular system of the Captis series, offers maximum flexibility for a very wide range of uses.
Product information
Clamping system CAPTIS
Assembly tool for HSK clamping system
Ease of handling, rapid operation and reliable functionality – all these are properties that machine operators like to see in their daily work. The clamping and gripping technology specialist RÖHM is fully engaged with these demands, and has now developed an assembly tool for HSK clamping systems. Now RÖHM segment collets can be assembled in seconds with just a few operations.
Now available at the RÖHM eShop
Product information
Assembly tool for HSK-clamping sets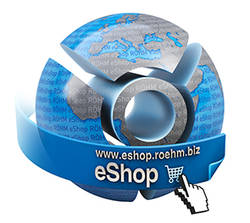 RÖHM eShop
The RÖHM eShop offers real added value: accessible every day of the week and right round the clock, it offers comprehensive information about all articles in the RÖHM catalogue, which can be simply and speedily ordered online. Both registered and visiting customers can benefit from the user-friendly ordering process and wide range of payment options. Ease of navigation, wide product variety and a clear web design form the basis for an outstanding shopping experience.
Meet us at the EMO in Hall 3, booth B72
Did we aruse your interest? Please contact us!
Patrick Eitel
Head of marketing & communication
marketing@roehm.biz
Tel. +49 7325 / 16 588
RÖHM GmbH
Heinrich-Röhm-Str. 50
89567 Sontheim/Brenz
Germany